5 Best Pellet Smokers & Grills
TheGrillingMaster.com is reader-supported. If you buy something using the links on our site, we might earn an affiliate commission at no added cost to you. This helps us pay our staff to keep making awesome content for you!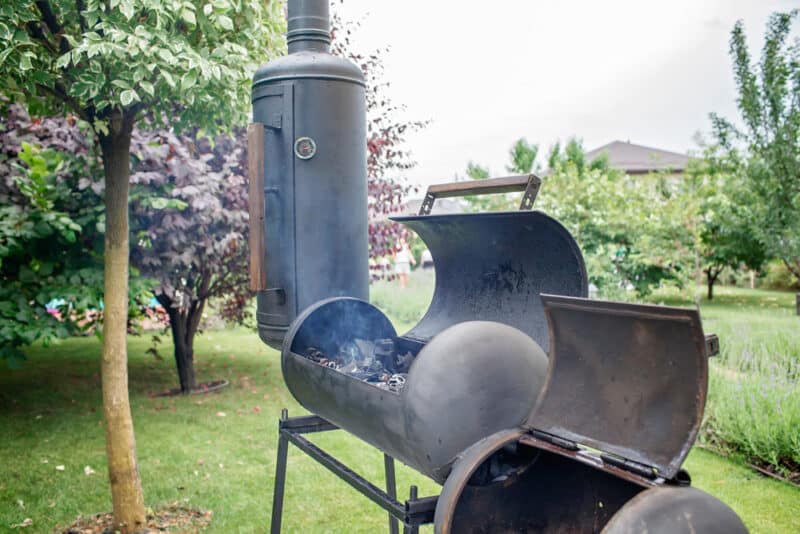 The tantalizing scent of smoked delicacies can make any mouth water, but navigating the labyrinth of pellet smoker and grill options available today can feel like a never-ending quest.
With over 500 models vying for your attention on the market, it's easy to feel overwhelmed. In this blog post, I'm going to simplify things by sharing my top five picks for the best pellet smokers and grills.
These choices are based upon their standout features, stellar performance, and excellent value for money. Get ready because we're about to elevate your outdoor cooking game!
Top 5 Pellet Smokers & Grills
For a quick recommendation, check out our product list or scroll down for more detailed reviews.
1. Traeger Pro 575 Pellet Grill
Ultimate wood-fired taste with smart technology for perfect grilling.
Highlights
Versatile fuel options: The Traeger Pro 575 Pellet Grill can use both wood and charcoal for grilling.
Durable construction: Made of stainless steel, both the inner and outer materials ensure long-lasting performance.
Sleek black bundle design: The grill comes in a stylish black color that adds an aesthetic touch to any outdoor space.
Convenient power source: Powered by wood pellets, this grill offers easy operation and consistent heat distribution.
Trusted brand: Traeger is a well-known brand in the industry, known for its quality and reliability.
Positive customer reviews: With an average rating of 4.6 out of 5 stars from 50 ratings, customers have been highly satisfied with this product.
The Traeger Pro 575 Pellet Grill is truly a game-changer in the world of grilling. It's designed with size and convenience in mind, featuring an impressive area of 575 sq inches for cooking – just imagine being able to easily accommodate twenty-four burgers, five rib racks or four chickens all at once! The built-in meat probe allows you to achieve perfect temperatures every time, taking out any guesswork.
One of the key factors that puts this grill at the top of our list is its versatility: it offers six different ways to prepare your meals – grilling, smoking, baking, roasting, braising and barbecuing. However what I find simply revolutionary about Traeger Pro 575 Pellet Grill is its WiFIRE technology. This feature connects the grill to home WiFi which then allows me control over my grill from anywhere via the Traeger app; even better Alexa integration means I can execute voice commands without lifting a finger.
Its user-friendly design sees Porcelain grill grates included for easy cleaning afterwards and no need ever again for gas or charcoal! With these standout features and decidedly simple operation method enabled by smart home technology functionality like Alexa compatibility makes this product unbeatable and therefore number one on our list. You get unrivaled wood-fired taste enhanced further with advanced precision temperature control; it's hard not to fall completely head over heels in love with such a gadget as magnificent as this pellet grill from industry leader Traeger Grills.
Pros
Large cooking space can accommodate a variety of foods
Upgraded drivetrain allows for quicker start up and better quality smoke
Versatile 6-in-1 cooking options for grilling, smoking, baking, roasting, braising, and BBQing
Connected home technology allows for easy control of grill from anywhere
Cons
Limited cooking space may not be suitable for large gatherings or parties
The WiFIRE technology and Alexa control may require a stable internet connection for optimal use
The price point of the Traeger Pro 575 Pellet Grill may be higher compared to other options on the market.
The Traeger Pro 575 Pellet Grill is perfect for the tech-savvy BBQ enthusiast who wants modern convenience and flavor all in one. Experience wood-fired taste with precise temperature control, Alexa technology, and WiFIRE connectivity – become your own backyard pitmaster today!
Product Info
Link: https://www.amazon.com/Traeger-Grills-Pellet-Smoker-Technology/dp/B08L5RKPR8?tag=thegrillingmaster-20
2. Z Grills Pioneer 450B Pellet Grill
Ultimate Versatility: Grill, smoke, bake, roast and more with precision.
Highlights
Large cooking area: The Z Grills Pioneer 450B Pellet Grill provides a spacious cooking area, measuring 46 x 21 inches, allowing you to cook for a crowd.
Versatile fuel type: This grill runs on wood pellets, giving your food a rich and smoky flavor that can't be replicated with other fuel sources.
Durable construction: Made with stainless steel inner material and a wood outer material, this grill is built to last and withstand the elements.
Easy temperature control: With its power source of wood pellets, you can easily adjust the temperature to achieve precise heat levels for different types of cooking.
Convenient size: Measuring 49 inches in height, this grill is designed to be compact yet still provide ample cooking space for all your grilling needs.
Trusted brand: Manufactured by Z GRILLS, known for their high-quality outdoor cooking products.
As an avid grill enthusiast, I've always admired the multi-functionality and versatility of Z Grills Pioneer 450B Pellet Grill. The 8-in-1 capability to grill, smoke, bake, roast, braise, sear, char-grill and barbecue is a significant factor that sets it apart from others in its category. Cooking with 100% natural hardwood pellets infuses your food with a delectably unique wood-fired flavor.
The generous grilling area spanning 572 sq.in goes above and beyond in accommodating enough food for family BBQs or outdoor gatherings. Apart from sizeable grilling space, it's the build quality that has won me over; sturdy heavy-duty steel construction along with thick stainless steel lid ensures durability and longevity under different weather conditions. This Z Grills model gives you both direct flame searing up to scorching hot temperatures of 750 °F or indirect grilling choices which is rare among pellet grills.
Perhaps what makes this product my top choice as No.2 on our list is its advanced control features! It comes equipped with precise temperature controls through its PID controller giving us mastery over heat levels enhancing cooking precision ensuring perfectly done meals every time around on this Wood Pellet Grill & Smoker by Z Grills.
Pros
Versatile: Can be used for grilling, smoking, baking, roasting, braising, searing, char-grilling and barbecuing.
Spacious cooking area: 572 sq. in of cooking space allows for ample room to grill for family and friends.
Durable construction: Made with sturdy heavy-duty steel and a thick stainless steel lid for long-lasting use.
Excellent sear function: Innovative flame broiler allows for direct flame searing or indirect grilling up to 750 °F.
Cons
Temperature control can be a bit tricky, requiring frequent adjustments for desired results.
The size and weight of the grill may make it difficult to transport or store in smaller spaces.
Some customers have reported issues with the paint chipping or peeling after extended use.
The Z Grills Pioneer 450B Pellet Grill is perfect for barbecuing enthusiasts who crave the most flavorful grilling results. With 8 different functions, superior temperature control and the ability to sear directly over an open flame – this product will bring out the master chef in you. Now preheat your grill and experience a taste sensation like never before!
Product Info
Link: https://www.amazon.com/GRILLS-Pellet-Temperature-Control-Cooking/dp/B09ZPJQZR7?tag=thegrillingmaster-20
3. Ironwood 885 Wood Pellet Grill and Smoker
Ultimate wood-fired taste and versatile cooking in one grill.
Highlights
Wood pellet fuel type for a natural and flavorful grilling experience
Made with durable stainless steel inner material for long – lasting performance
Sleek black color adds a stylish touch to any outdoor space
Power source utilizes wood pellets for an authentic smoky flavor
Brand reputation: Traeger is known for its reliable and high-quality products
Large item weight of 175 pounds ensures stability and durability during use
When I first got the Ironwood 885 Wood Pellet Grill and Smoker, I was pleasantly surprised by its efficiency. The D2 drivetrain ensures it starts quickly and heats up faster than other models, making my barbecuing experience far more streamlined. It's not just a grill or smoker; this Traeger product offers six in one versatility – I can grill, smoke, bake, roast, braise and BBQ all on the same device.
The genius of the Ironwood 885 doesn't stop at multifunctionality. This sleek black marvel is infused with both WiFIRE Smart Home Technology and Alexa compatibility. Using my home WiFi network and the Traeger app, I had absolute control over my grilling session from anywhere in my house! No need to hover around worrying about overheating anymore – now that's convenience packaged smartly!
So why does Ironwood 885 Wood Pellet Grill rank number three in our list? Well for an outdoor cook like me weighing versatilty with convience made it a clear winner among others. Not to mention how easy clean-ups became courtesy of their Porcelain grill grates design which wasn't as pronounced in our top two picks.
Pros
Faster heating and better quality smoke with the D2 drivetrain
Versatile cooking options: grill, smoke, bake, roast, braise, and BBQ all on one grill
Convenient control through WiFIRE technology and Traeger app from anywhere
Authentic wood – fired taste with precise temperature control
Cons
Initial cost may be higher compared to traditional gas or charcoal grills
Requires a stable and reliable WiFi connection for full functionality
Some users may prefer the hands – on experience of using charcoal or gas grills.
This Ironwood 885 Wood Pellet Grill and Smoker Bundle is perfect for the tech-savvy chef who loves to cook outdoors. With its precise temperature control, WiFi connectivity options, and Alexa compatibility, you can easily create delicious meals with ease. Take your outdoor cooking experience up a notch today and try this amazing grill!
Product Info
Link: https://www.amazon.com/Traeger-Ironwood-Signature-featuring-Technology/dp/B08X8G1D9Y?tag=thegrillingmaster-20
4. Pit Boss 820D3 Pellet Grill
All-weather grill cover for ultimate protection and durability.
Highlights
Drawstring closure for easy and secure fitting
Made of durable polyester and polyvinyl chloride material
Specifically designed for Pit Boss 820 Deluxe and 820 Pro Series grills
Provides full coverage with dimensions of 55.25″L x 26.4″W x 50″H
Helps protect the grill from outdoor elements such as rain, sun, and dust
High customer ratings with over 3,000 positive reviews
As a seasoned grilling enthusiast, I've had my fair share of experience with various grill models and the Pit Boss 820D3 Pellet Grill truly stands out. First off, one of the key selling points that drew me in was the weatherproof material. This plays a crucial role in the product's longevity as it can withstand harsh conditions without showing signs of wear or tear – something that's critically important for any outdoor cooking appliance.
The cover's heavy-duty polyester with PVC backing also gains major points for durability. I love how effortless it is to clean with just soap and water after those messy barbeque sessions! Additionally, its drawstring lock provides an easy solution for keeping it securely fastened, ensuring your pit boss grill stays protected regardless of wind strength.
Another feature worth mentioning is the form-fitting coverage which goes beyond mere aesthetics by providing optimal protection against elements, preserving your Pit Boss Grills' performance. This proves particularly handy when dealing with unpredictable weather patterns where sudden changes could wreak havoc on exposed grills!
Finally, this cover isn't just about practicality – its sleek black design adds a touch of class to any patio setup while complementing your Deluxe or Pro Series Wood Pellet Grill perfectly. Put simply, anyone serious about safeguarding their investment would do well to consider getting this indispensable addition.
Pros
Weatherproof material protects the Pit Boss 820D3 Pellet Grill from rain and snow
Easy to clean with just soap and water
Heavy-duty polyester with PVC backing ensures long-term use
Form – fitting coverage provides excellent protection against the elements.
Cons
Limited color options – The Pit Boss 820D3 Pellet Grill is only available in one color, which may not suit everyone's aesthetic preferences.
Difficult assembly process – Some customers have reported that the initial setup and assembly of the grill can be complex and time-consuming.
Heavyweight design – Due to its sturdy construction, the Pit Boss 820D3 Pellet Grill is relatively heavy, making it less portable and more challenging to move around if needed.
This Pit Boss 820D3 Pellet Grill is perfect for the outdoor griller who loves to entertain! With its heavy-duty construction and weatherproof material, this grill cover will keep your investment safe even in extreme conditions. Get yours today and enjoy barbecuing all year round!
Product Info
Link: https://www.amazon.com/Pit-Boss-Grills-Deluxe-Grill/dp/B00MS3R91U?tag=thegrillingmaster-20
5. Cuisinart Oakmont Pellet Grill
Delicious, Affordable, and Easy Restaurant-Quality BBQ at Home
Highlights
Pellet grill designed by Cuisinart for outdoor cooking and grilling enthusiasts
Features an oakmont design that adds a rustic touch to your backyard setup
Equipped with a digital control panel for precise temperature adjustments
Offers a spacious grilling area for cooking large quantities of food at once
Utilizes pellets as fuel, allowing for consistent heat distribution and smoky flavor infusion
Includes additional features like a side shelf and tool hooks for convenient storage during grilling sessions
As an avid BBQ fan and griller, I can attest that the Cuisinart Oakmont Pellet Grill truly stands out in its category. It provides a user-friendly design with significant benefits for both seasoned grill masters and beginners alike. Key decision-making factors for pellet grills typically include heat control, load capacity, and build quality – this grill excels on all fronts.
The Cuisinart's pellets fuel system takes the guesswork out of temperature regulation; it maintains a steady internal heat, allowing you to focus more on your cooking rather than managing temperatures. The generous 700 square-inch cooking area is another boon — spacious enough to accommodate large meals, making the grill perfect for hosting big gatherings or family cookouts. Furthermore, its sturdy steel construction assures durability over time – my own model has held up admirably through several barbecue seasons without any signs of wear and tear.
One feature that sets it apart from other models is the unique recipe guide titled "The Delicious Cuisinart Wood Pellet Grill and Smoker Cookbook". This comprehensive resource offers easy-to-follow recipes from basic grilling staples to gourmet dishes using various types of wood pellets for varying flavors. Having tried several recipes including 'Hickory-Smoked Ribs' & 'Maple Glazed Salmon', I can confidently say every dish came out tasty and delicious – subtly smoky with good depth of flavor! To sum it up, if you're seeking a reliable, versatile pellet grill with excellent performance coupled with fantastic support resources like a cookbook full of delicious recipes then look no further than the Cuisinart Oakmont Pellet Grill.
Pros
Versatile cooking options: The Cuisinart Oakmont Pellet Grill allows you to grill, smoke, bake, roast, braise, and BBQ all in one convenient appliance.
Consistent temperature control: With its advanced pellet technology and digital control system, this grill provides precise temperature control for perfectly cooked meals every time.
Easy to use and clean: The grill features a simple-to-use electric ignition system and an easy-access ash cleanout system for hassle-free grilling and quick cleanup.
Delicious flavor infusion: The use of wood pellets gives your food a rich smoky flavor that enhances the taste of your grilled meats, vegetables, and more.
Cons
Limited cooking space compared to larger pellet grills
Some customers have reported difficulty with temperature control and consistency
It may take time and practice to fully master using a wood pellet grill
This Cuisinart Oakmont Pellet Grill is perfect for the home chef who seeks an easy and delicious way to make restaurant-quality barbeque. Enjoy your own creations right in your backyard, without the high cost of eating out! Get grilling with this top-of-the-line pellet grill today!
Product Info
Link: https://www.amazon.com/Delicious-Cuisinart-Pellet-Smoker-Cookbook/dp/1803201606?tag=thegrillingmaster-20
Factors to Consider when Choosing
When choosing a pellet smoker or grill, there are several important factors to consider. From cooking area size to temperature control and ease of cleaning, these factors can greatly impact your grilling experience.
Keep reading to learn more about what to look for when choosing the perfect pellet smoker or grill for your needs.
Cooking area size
Assessing the cooking area size of pellet smokers and grills is crucial. A larger grill offers ample space to cook for a large gathering, while a compact one may be ideal if you're tight on storage or if you prefer more intimate barbecue sessions.
Highend pellet smokers often come equipped with generous cooking areas without compromising ease of cleaning. Wood pellet grills, such as the Cuisinart Oakmont Pellet Grill, provide an impressive balance between cooking area size and overall grill dimensions.
Thus, consider your typical crowd size and available outdoor space when deciding on the cooking area size for your new grill.
Temperature control
Temperature control is crucial for any pellet grill. It ensures that your food cooks evenly and at the right pace. High-quality grills usually come with a digital controller, letting you set the temperature just like an oven.
Lower-end models might have three-position controllers such as 'low', 'medium' and 'high'. Most certainly, the best pellet smokers allow for precise heat adjustments to cook everything from ribs to pizza perfectly.
Pellet consumption
Pellet consumption plays a crucial role in the operation of pellet grills and smokers. Higher efficiency models will use less wood pellets, saving you money over time. On average, these machines consume about 1 to 3 pounds of pellets per hour during regular cooking.
Cold weather or high-temperature cooking can increase this rate. Therefore, it's essential to find a model with efficient pellet consumption according to your usage and climate conditions for cost-effective outdoor cooking experience.
Ease of cleaning
Cleaning your pellet smoker or grill should be a breeze. Look for models that have removable grease trays and ash pans, as they make cleanup much easier. Some smokers even have a non-stick coating, which prevents food from sticking and makes wiping down the grates effortless.
Additionally, choose a grill with accessible parts that can be easily disassembled and cleaned. This will save you time and effort when it comes to maintaining your pellet smoker or grill in top condition.
Keeping your equipment clean ensures optimal performance and extends its lifespan, so you can continue enjoying delicious smoked meats without the hassle of scrubbing for hours.
FAQs
1. What are the advantages of using a pellet smoker or grill?
Using a pellet smoker or grill offers benefits such as precise temperature control, smoky flavor infusion, and versatility in cooking options.
2. How do pellet smokers work?
Pellet smokers work by automatically feeding wood pellets into a firebox, where they are ignited to produce heat and smoke. The temperature is controlled by adjusting the rate at which pellets are fed.
3. Can I use regular wood chips instead of pellets in a pellet smoker?
No, you cannot use regular wood chips instead of pellets in a pellet smoker. Pellet smokers require specially designed wood pellets that have been compressed for consistent burning and smoking.
4. Are pellet smokers suitable for beginners?
Yes, pellet smokers can be suitable for beginners because they offer easy temperature control and eliminate the need for constant monitoring like traditional charcoal grills.
5. Do I need an electrical outlet to use a pellet smoker or grill?
Yes, most pellet smokers require an electrical outlet to power the motor that feeds wood pellets and controls the temperature. However, there are portable models available that can be used without electricity.
Learn More About Grilling
If you want to learn more about grilling, check out these other helpful resources!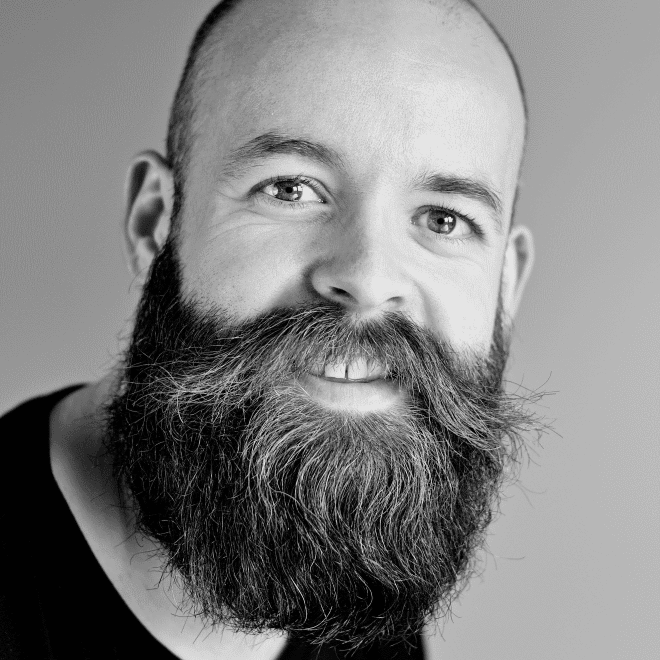 Kevin Turner
Hi there, I'm Kevin Turner, Founder and CEO of thegrillingmaster.com. I started this website to share my passion and knowledge with you. You can leverage my years of experience as a pit master and professional to grill great food!
About The Grilling Master
Hi there, I'm Kevin Turner, Founder and CEO of thegrillingmaster.com. 
My passion has always been grilling, smoking and BBQ delicious meats that satisfy my inner carnivore!
I started this website to share my passion and knowledge with you, the hungry reader who wants to prepare the perfect meal. 
You can leverage my years of experience as a pit master and professional. 
Send me a message and let's connect on Twitter here.