10 Best Charcoal Smokers (2023 Top Picks)
TheGrillingMaster.com is reader-supported. If you buy something using the links on our site, we might earn an affiliate commission at no added cost to you. This helps us pay our staff to keep making awesome content for you!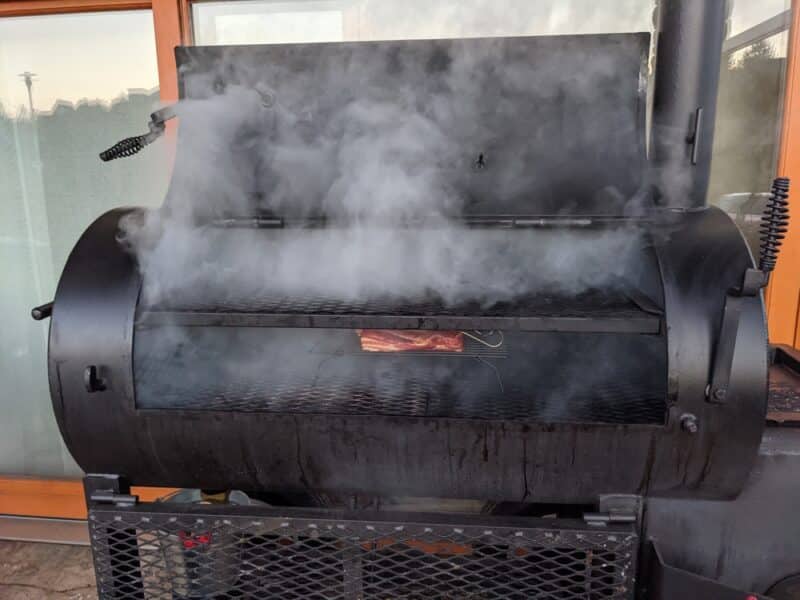 Are you ready to take your outdoor cooking game to a whole new level? Charcoal smoking is the ultimate way to achieve that perfect blend of savory flavor and tender texture in your meats and vegetables.
In this blog post, we've compiled our top 10 best charcoal smokers of 2023 that are guaranteed to transform your barbecuing experience for the better. From vertical smokers to combo grills, these contenders have been carefully selected based on their performance, durability, temperature control features, and so much more! So let's dive right in and discover which charcoal smoker can elevate your backyard BBQs into unforgettable culinary experiences.
Top 10 Best Charcoal Smokers Of 2023
Quick Recommendation
Take a quick glance at our product list or scroll down for more detailed reviews – either way, you'll find the perfect recommendation in no time!
1. Best for Smoky Flavor: Weber Smokey Mountain Cooker
The perfect smoker for achieving authentic smokehouse flavor at home.
Highlights
Charcoal – fueled for that authentic, smoky flavor.
Made with durable alloy steel and stainless steel for long – lasting use.
Spacious 19″ diameter cooking grate allows for large batches of food to be cooked at once.
Height – adjustable cooking grates let you customize your cooking experience based on the type of food being prepared.
Double – plated porcelain enameled water pan keeps the smoker temperature consistent and adds moisture to the meat being cooked.
Large fuel door allows easy access to add or remove charcoal while cooking brisket.
As a grilling and BBQ connoisseur, I've got to tell you about my favorite toy – the Weber 18-inch Smokey Mountain Cooker. This exceptional charcoal smoker transforms my backyard into a bona fide smokehouse. Thanks to its porcelain-enameled steel construction, this beauty is not only durable, but it retains heat superbly. I've had perfect results smoking big birds like turkeys and hams.
The Weber Smokey Mountain Cooker doesn't skimp on space, either. With two nickel-plated cooking grates, I've got room to spare for those big BBQ parties, yet it's still compact enough to tuck away when the fun is over.
But let me highlight one feature I absolutely love – its water pan. This little gem lets me add moisture to my smoked dishes, while also ensuring even temperature and smoke distribution. And the built-in thermometer and individual vents on the bowl and lid? Absolute lifesavers when it comes to controlling temperature during the smoking process. Add in the heat-resistant nylon handle, and this smoker is as safe as it is convenient to use.
So, why do I rate the Weber Smokey Mountain Cooker as my top pick? Simple, it's the combination of quality craftsmanship, a user-friendly design, and its versatile smoking capabilities. Whether you're just starting on your pitmaster journey or you're a seasoned veteran, this charcoal smoker delivers mouth-watering results each and every time. The stellar performance of this cooker is what you'd expect from a trusted brand like Weber. That's why it's earned the No. 1 spot on my list of smokers, hands down.
Pros
Achieve authentic smokehouse flavor at home
Cook large amounts of meat with its spacious design
Comes with necessary features such as a thermometer and individual vents for precise cooking control
Durable and made of porcelain-enameled steel, ensuring long-lasting use
Cons
Requires more time and effort to maintain consistent temperature compared to electric smokers
Charcoal and wood chips need to be replenished frequently during longer smoking sessions
Relatively small size may limit cooking capacity for larger gatherings or events
This Weber Smokey Mountain Cooker is perfect for outdoor enthusiasts who appreciate the versatility and flavor of smoking their meals. If you love to slow cook your food over charcoal while adding a hint of natural smoky flavor, this smoker is the ideal choice for your next barbecue gathering! Get yours today!
We earn a commission if you make a purchase, at no additional cost to you.
Perfect for Achieving Perfectly Smoked Foods with Ease.
Highlights
Vertical design maximizes cooking area while taking up less space
Steel construction with stainless steel interior for durability and easy cleaning
Adjustable charcoal tray allows for precise temperature control
Multiple dampers give you even more control over airflow and heat distribution
Large capacity allows you to smoke multiple items at once
Eye – catching black finish complements any outdoor space
like me and love versatility when you're getting your grill on, this smoker has got you covered. With a whopping 1,890 square inches of total cooking space and six adjustable-height grates, it's ready to accommodate all sorts of foods, big and small.
What makes this smoker special is its vertical design, combined with offset functionality. This layout is pure genius—it ensures efficient heat distribution and an enhanced smoke flavor, all while keeping direct heat off your food. And let's not forget the built-in stainless steel thermometer with its 'Smoke Zone' indicator – this has been invaluable for getting just the right temperature to infuse that delicious smoke flavor into my dishes.
What really sets the Dyna-Glo smoker apart is its charcoal and ash management system. It comes with a porcelain-enameled steel charcoal chamber that keeps your briquettes stacked tight for improved burn efficiency. And the sliding removable steel ash pan? It's a game-changer—it allows for hours of hassle-free cooking by handling large amounts of ash with ease. Also, as a guy who loves to mix up his recipes, the pre-installed sausage hooks and chrome-plated rib racks are excellent add-ons.
The reason I've ranked the Dyna-Glo DGO1890BDC-D Wide Body Vertical Offset Charcoal Smoker as my second favorite pick is its combination of unique design features and durable construction that withstands regular use. The adjustable flue on the smokestack gives you extra control over temperature and flavor, making this smoker an invaluable piece in any outdoor kitchen or backyard grilling station.
Pros
Achieve perfectly smoked foods with the built – in thermometer and 'Smoke Zone' temperature indicator.
Enjoy improved smoke flavor thanks to the vertical design that creates naturally rising heat.
Easily manage charcoal and ash with the dedicated system, allowing for hours of maintenance – free cooking.
Cook a variety of food sizes with 1890 square inches of total cooking space and six height – adjustable grates.
Cons
Large size may not be suitable for small outdoor spaces or apartment balconies
Charcoal management system requires some maintenance and cleaning
May take some time to master the temperature control for optimal smoking results
This Dyna-Glo Vertical Charcoal Smoker is perfect for the aspiring pit master who loves to create delicious smoked foods. With its adjustable flue, porcelain-enameled steel charcoal chamber and six height-adjustable cooking grates, this smoker will help you achieve perfectly smoked cuisines with ease. If you're ready to take your outdoor cooking experience up a notch, then get your Dyna-Glo Vertical Charcoal Smoker today!
We earn a commission if you make a purchase, at no additional cost to you.
Ultimate digital control for precision grilling and smoking.
Highlights
Digital control panel for easy temperature adjustments
Gravity – fed charcoal hopper system for consistent heat and smoke
Versatile design allows for grilling, smoking, roasting, and baking
Large cooking surface with adjustable racks to accommodate varying sizes of food
Durable stainless steel inner material and iron outer material
Corded electric power source eliminates the need for propane or natural gas
I've had the pleasure of getting my hands on the Masterbuilt Gravity Series 560 Digital Charcoal Grill and Smoker Combo, and boy, does it deliver a game-changing experience. Combining the charm of traditional charcoal grilling with cutting-edge digital technology, it's made its way to the No. 3 spot on my list due to its stellar performance and sky-high user satisfaction.
The highlights of this cooking beast? For starters, it offers two porcelain-coated warming/smoking racks providing a generous 560 square inches of cooking space. The reversible smoke + sear cast-iron grates offer custom heat distribution, tailored to your grilling needs. The GravityFed hopper is a marvel in its own right, housing up to 10 lbs. of lump charcoal or 16 lbs. of briquettes. This gives you over 12 hours of uninterrupted cooking – no refill interruptions in the middle of a cookout!
And the speed at which this grill heats up? Absolutely phenomenal. It hits the perfect smoking temperature of around 225°F in a swift 7 minutes, and if you're in a real hurry, it can reach a scorching 700°F in just 13 minutes.
But the real star of the show is the built-in DigitalFan system. With precise temperature regulation and the option to integrate your smart device via WIFI or Bluetooth, it makes remote monitoring a piece of cake. In keeping with my commitment to balanced evaluations and resourcefulness, I've included links to the Masterbuilt website. This resource allows you to dive deeper into the product's insights and consider multiple seller options, ensuring you make an informed purchase decision. Remember, I'm all about maintaining objectivity, discussing both the positives and negatives to give you the complete picture.
Pros
Enjoy perfect results every time with the built – in temperature gauge and meat probe thermometer.
Achieve precise temperature control with the DigitalFan feature.
Save time by controlling cooking temperature and time through the digital control panel or smart device control using WIFI or Bluetooth.
Get grilling faster with the ability to reach up to 700°F in just 13 minutes.
Cons
Expensive compared to traditional charcoal grills
Requires access to electricity for digital control panel and fan functionality
Can be heavy and difficult to move around due to size and weight
This Masterbuilt Gravity Series 560 Digital Grill & Smoker Combo is perfect for the backyard chef who wants to take their grilling and smoking game to the next level. With digital temperature control, built-in probes and easy smart device access, this product is ideal for anyone looking to up their barbecue game! Try it today and make your backyard barbecues more delicious than ever before!
We earn a commission if you make a purchase, at no additional cost to you.
Best for Grilling and Smoking with WiFi Control.
Highlights
Dual-functionality: a grill and smoker in one.
Wood-pellet fuel source for authentic, wood-fired flavor.
Stainless steel interior for durability and easy cleaning.
Large cooking area to cook more food at once – 575 sq. inches.
Electric power makes it simple to use with the digital controller.
Bronze finish adds aesthetic appeal to any patio or backyard.
The Traeger Pro 575 Pellet Grill & Smoker offers an unparalleled outdoor cooking experience, making it a must-have for those who take their barbecuing seriously. This versatile grill allows you to cook using six methods: grilling, smoking, baking, roasting, braising, and BBQing – all on the same unit! With 575 sq in of grilling space and the ability to accommodate twenty-four burgers, five rib racks or four chickens at once, this powerful wood pellet grill is designed for family feasts. The built-in meat probe ensures that your food is cooked to perfection every time.
Thanks to WiFIRE technology, which connects your grill to home WiFi and the Traeger app allows users to control their Pro Series by monitoring temperature settings easily and accurately from their smartphone – meaning never having to worry about overcooking or undercooking ever again! Moreover, with its upgraded D2 drivetrain starting faster heating up quicker ensuring better smoke quality; you can achieve wood-fired taste effortlessly even if it's your first-time barbecuing.
In conclusion providing solid evidence whyTraeger Grills Pro Series 575 Wood Pellet Grill and Smoker with Wifi App-Enabled Bronze should be listed atop any list ranked best pellet grills available market today not only does offer versatility but also superior performance true convenience controllingdevice anywhere world via app on smartphone Worth mentioning cleaning breeze thanks porcelain grate Lastly new age modern gadgetry including wifire technology d2 drivetrain further enhances overall user experience
Pros
Cook for the whole family with 575 sq in of grilling space and easily accommodate up to 24 burgers, 5 rib racks or 4 chickens.
Experience market – leading pellet grills with D2 drivetrain that starts quicker and heats up faster than others on the market.
Enjoy versatile barbecue cooking with a grill that offers 6-in-1 functionality including grilling, smoking, baking, roasting, braising and BBQ.
Control your grill from anywhere thanks to WiFIRE technology – connect it to home WiFi and control it through an app allowing you precise temperature control without ever using gas or charcoal again.
Cons
The Traeger Pro 575 Pellet Grill & Smoker is quite expensive compared to other grills on the market.
Some customers have reported issues with the grill's WiFIRE technology, including connectivity problems and difficulty setting up.
The Pro 575 may not be suitable for those who prefer traditional charcoal or gas grilling methods.
Are you a passionate griller, chef, or BBQ enthusiast looking to upgrade your cooking experience? The Traeger Pro 575 Pellet Grill & Smoker is the perfect addition to your outdoor kitchen! With WiFI enabled capabilities and precise temperature control, you can easily create restaurant-quality meals right at home. Start grilling smarter with the ultimate wood-pellet grill today!
We earn a commission if you make a purchase, at no additional cost to you.
Effortlessly grill like a pro with Kamado Joe's innovative features.
Highlights
Made with durable stainless steel inner material and aluminum alloy outer material for long – lasting use.
Large cooking area and 3-tier divide-and-conquer flexible cooking system allow you to cook different types of food at the same time.
Charcoal fuel source provides authentic smoky flavor to your dishes.
Easy-to-use air lift hinge helps you open the lid effortlessly and control airflow for precise temperature management.
Comes in Blaze Red color for a stylish addition to your outdoor kitchen or patio area.
The Classic Joe III model is from Kamado Joe, a reputable brand known for producing innovative grilling products.
The Kamado Joe Classic III Charcoal Grill is the ultimate backyard companion for those who appreciate both form and function. This high-quality, 18-inch ceramic grill boasts a stunning Blaze Red finish and a heavy-duty galvanized steel rolling cart with locking wheels, making it as eye-catching as it is versatile. The 3-Tier Divide & Conquer Flexible Cooking System sets this kamado apart from its competitors, thanks to its revolutionary multi-level, half-moon design that allows you to cook different foods at varying temperatures simultaneously.
One of the most impressive features of the Kamado Joe Classic III is its patent-pending SlōRoller Hyperbolic Smoke Chamber. Leveraging Harvard science, this innovation transforms the grill into one of the world's most optimal smokers by distributing smoke and heat in recirculating waves for even cooking and enhanced flavor. Additionally, the air lift hinge makes opening your grill dome an effortless task with just one finger while maintaining consistent airflow through its Kontrol Tower Top Vent. Whether you're searing meat at 750°F or smoking low-and-slow at 225°F, you can rely on precise temperature control with no rain or mold hindrances. With these remarkable qualities combined, there's no doubt that adding a Kamado Joe KJ15040921 Classic III Charcoal Grill to your outdoor cooking arsenal will take your grilling experience to new heights.
Pros
Easy to lift grill dome for comfortable grilling experience
Precise airflow management for consistent cooking results
Multi – level cooking system allows for diverse food preparation at different temperatures
Enhanced flavor and reduced hot spots with innovative smoke chamber
Cons
Expensive compared to other charcoal grills on the market.
Requires time and effort to properly maintain and clean.
Heavy, making it difficult to move around or transport.
This Kamado Joe Classic III Charcoal Grill is perfect for the backyard chef who loves quality and convenience. With its patented air lift hinge, Kontrol Tower Top Vent, 3-tier Divide & Conquer system and SlōRoller Hyperbolic Smoke Chamber, you can create high-quality meals like a pro! Get your Kamado Joe today to take your grilling game to the next level!
We earn a commission if you make a purchase, at no additional cost to you.
Effortless and Versatile Smoking and Grilling for Perfect Results.
Highlights
Charcoal – fueled for authentic, rich flavors
Porcelain enamel coating for a sleek look and durability
Stainless steel inner material for easy cleaning and maintenance
Alloy steel outer material for improved heat retention
Compact size (21 x 21 x 31.1 inches) perfect for outdoor cooking spaces of all sizes
Trusted brand with over 1,000 positive customer reviews
The Pit Barrel Cooker Co. Cooker Package is a game-changer for outdoor cooking enthusiasts, providing everything you need to start smoking and grilling in one comprehensive package. This 18.5-inch drum smoker is made from porcelain-coated steel, ensuring durability and longevity while withstanding extreme heat and weather conditions. The Classic Package includes 8 hooks, 2 hanging rods, a standard grill grate, charcoal basket, and hook remover tool (seasonings not included). With its lightweight and compact design featuring side handles for easy lifting and transportation, this BBQ grill can accompany you on numerous adventures.
What sets this cooker apart is its versatility – allowing users to smoke various meats such as ribs or brisket using the provided hooks or utilize the custom GrillGrate for searing burgers or even desserts like fruit cobbler. Thanks to its 360º All-Round Heat Dynamics technology that evenly cooks food without requiring constant temperature monitoring – making it almost effortless to use regardless of your skill level in outdoor cooking. With enough capacity to fit up to eight racks of ribs or two large turkeys simultaneously, the Pit Barrel Cooker ensures deliciously cooked meals for family gatherings or weekend cookouts.
Overall, the Pit Barrel Cooker Co. Cooker Package combines versatility with ease-of-use into an innovative solution that satisfies both beginners diving into outdoor cooking endeavors as well as seasoned pros looking forward perfecting their craft further by expanding menu offerings at their next barbecue event. Invest in this reliable pit barrel cooker today for mouthwatering results every time you fire it up!
Pros
Complete starter kit with everything needed to get started
Lightweight and compact for easy transportation
Durable porcelain enamel finish built to withstand various conditions
Versatile cooking options with endless possibilities for perfect smoked meat every time
Cons
May not be suitable for larger cuts of meat or cooking for large groups
Limited temperature control may make it difficult to achieve certain desired cooking methods
Assembly required and may take some time and effort
The Pit Barrel Cooker Co. Cooker Package is for smoking and grilling enthusiasts who appreciate the convenience, ease-of-use, and amazing results that come from cooking with a superior designed product. If you want to take your BBQ experience to the next level, try out this cooker package today!
We earn a commission if you make a purchase, at no additional cost to you.
Best for pitmasters seeking consistent smoky flavor.
Highlights
Offset smoker design for authentic wood – fired flavor
Large cooking surface area of 900 square inches
Made with durable stainless steel and porcelain materials
Easy to use fuel – powered system
Ideal for outdoor cooking and entertaining
Highly rated by over 600 satisfied customers
The Oklahoma Joe's Highland Offset Smoker is an outstanding, high-quality product that every barbecue enthusiast needs. As a proficient user, I can attest to its top-notch performance and design in handling various types of meats. Its large 619 square inch cooking space ensures you have plenty of room for multiple items, making it perfect for hosting gatherings or family dinners.
This offset smoker offers a firebox with convenient access door which simplifies stoking or adding wood without disturbing the main cook chamber. Multiple dampers allow easy heat and smoke control enabling you to master your smoking technique. The Char-Broil Oklahoma Joe's Highland Offset Smoker not only performs well but also includes shelves for improved organization, keeping your accessories in check at all times.
In conclusion, the Oklahoma Joe's Highland Offset Smoker delivers premium quality and ample grilling experience that will satisfy both novice and expert pitmasters alike. With its comprehensive features such as porcelain coated wire cooking grate material and resourceful front & bottom shelves, this smoker is worth the investment for flavorful barbecue creations year-round!
Pros
Enjoy perfectly smoked meats with ease thanks to the multiple dampers for heat and smoke control.
Keep all your grilling accessories organized and within reach with the convenient shelves.
Easily add wood or stoke the fire through the accessible door on the firebox.
Cook up a storm with 619 square inches of cooking space in the main chamber.
Cons
May require some maintenance to prevent rusting
Takes up a significant amount of outdoor space
Requires more attention and monitoring compared to electric or gas smokers.
This smoker is perfect for the serious pitmaster looking to prepare delicious meals with a consistently smoky flavor. Whether you're new to smoking or an experienced pro, Oklahoma Joe's Highland Offset Smoker has everything you need to start cooking like a champ. So let's get grilling!
We earn a commission if you make a purchase, at no additional cost to you.
Best for Outdoor BBQs and Picnics: Efficient Charcoal Grill with Easy-Clean Ash Drawer
Highlights
Made of durable alloy steel with a sleek stainless steel finish
Features a warming rack for keeping food hot and ready to serve
Easily fueled by charcoal for that classic grilled flavor
Offers ample cooking space at 50″D x 22″W x 48.8″H dimensions
Sturdy build supports up to 10 burgers at once (or any other delicious creation!)
Assembly required, but with all necessary parts included for easy setup
The Royal Gourmet CD1824A Charcoal Grill is an excellent choice for BBQ enthusiasts who enjoy outdoor picnics, camping, and backyard cooking. This stylish black grill offers a total of 598 square inches of cooking surface, including 393 square inches of porcelain enamel steel wiring for the main cooking grates and an additional 205 square inches for a chrome steel wiring warming rack. With ample space to cook your favorite meats and vegetables simultaneously, you can effortlessly prepare delicious meals for friends and family.
One standout feature of this grill is its innovative charcoal pan with holes design that enhances airflow while using less coal for more efficient burning. The easy-lift charcoal pan adjustment system allows for heat control and cooking flexibility, making it perfect for grilling different types of food at various temperatures. Equipped with two side dampers to maximize airflow further alongside an adjustable cap on the smokestack, this grill provides exceptional temperature management during your cookout sessions. Cleaning up after use is also made convenient by the pull-out ash drawer that catches any debris throughout the process. Additionally, the front door features a cool-touch handle design that enables easy access to stoke coals or add charcoals during cooking without losing significant heat.
In summary, the Royal Gourmet CD1824A Charcoal Grill combines functionality with user-friendly features to create memorable outdoor dining experiences. Its spacious cooking area, efficient burning technology, adjustable air vents make it suitable for both amateurs and experienced grillmasters alike looking to elevate their next BBQ outing or backyard gathering.
Pros
Easy clean-up with pull-out ash drawer
Efficient burning and temperature control with dual side dampers and adjustable smoke stack cap
Convenient access to coals with front cool – touch handle door
Cooking flexibility with easy – lift charcoal pan adjustment system and innovative design for enhanced airflow and less coal usage
Cons
Assembly required
Charcoal grill may not be suitable for those who prefer gas or electric grilling methods
May require additional accessories such as a cover or tool set for optimal use and maintenance
This Royal Gourmet CD1824A Charcoal Grill is perfect for those who love hosting outdoor BBQs and picnics. With features like an adjustable smoke stack, easy-lift charcoal pan and cool-touch front door handle, this grill provides maximum user convenience for a delicious backyard experience. So if you're ready to take your grilling game up a notch, get the Royal Gourmet CD1824A Charcoal Grill today!
We earn a commission if you make a purchase, at no additional cost to you.
The Ultimate Charcoal Grill for Smoking and Grilling!
Highlights
Large cooking area of 830 square inches
Includes a side fire box for flavorful smoking
Made with durable stainless steel inner material
Fuel type is easy-to-use charcoal
Stylish black color and sturdy alloy steel outer material
Produced by trusted manufacturer, Char – Griller
If you're searching for the perfect way to impress your friends and family with exceptional Texas-style barbecue in the comfort of your own backyard, Char-Griller E1224 Smokin Pro is a top contender. From its heavy-gauge powder-coated steel construction and double bottom design that ensures increased durability, to its nonstick cast-iron cooking grates that retain maximum heat, this charcoal grill delivers superior results. And with an 830 square inch total cooking area, divided between a 580 square inch primary space and a 250 square inch Side Fire Box attachment, you'll be able to smoke briskets on one side while simultaneously grilling burgers or hot dogs on the other.
Featuring adjustable fire grates for optimal versatility along with dual dampers and thermometer for precise temperature control, the Char-Griller E1224 makes it easy even for beginners to achieve professional quality smoked BBQ results. Moreover, cleaning up after enjoying delicious grilled dishes won't strain you thanks to innovative removable Easy Dump Ash Pans. Storage options like stay cool wood handles including front & side shelf workstations enhance user convenience further by offering ample space for barbecue tools storage hooks as well as maneuvering ease through attached wheels. Pairing this smoker with optional accessories such as Char-Griller's 5555 Charcoal Grill Cover will ensure its longevity in your outdoor cooking adventures.
With countless features designed specifically to provide users complete mastery over their grilling experience right at home – including customizable temperature controls using both primary barrel settings and separate attachments – owning the Char-Griller E1224 Smokin Pro truly gives homeowners best of both worlds: classic old-fashioned smoking techniques combined modern-day practicality dependability! No matter whether seasoned expert first-time barbecuist anyone can benefit from adding versatile powerhouse lineup today get started perfecting art high-end cuisine immediately
Pros
Large cooking area: 830 square inches of total cooking space to grill and smoke foods.
Easy to use & clean: Dual dampers and a thermometer make temperature control easy, while removable ash pans simplify cleaning up after BBQs.
Heavy-duty construction: Made from heavy-gauge powder coated steel for added durability that can withstand the elements.
Versatile grilling options: Includes adjustable fire grates, storage rack, hooks for holding barbecue tools, front and side workstations, stay-cool handles,and a Side Fire Box attachment for offset smoking.
Cons
Heavy weight (120 lbs)
Cover and chimney starter sold separately
Requires more attention to maintain proper airflow and temperature levels.
The Char-Griller E1224 Smokin Pro 830 Square Inch Charcoal Grill is an ideal choice for the BBQ enthusiast who wants to smoke a brisket and grill burgers and hot dogs with ease. Featuring dual dampers, adjustable fire grates, bottom storage rack, stay cool wood handles and more, this charcoal grill offers versatility and convenience. Try it today – you won't be disappointed!
Best for Efficient and Durable Charcoal Grilling.
Highlights
Durable construction with stainless steel material and powder – coated finish.
Unique Kamado – style grill design for even heat distribution and versatility in cooking styles.
Charcoal fuel type for authentic flavor and aroma in grilled dishes.
Large 18.5 – inch diameter grilling area for cooking multiple items at once.
Lightweight aluminum frame for easy portability to outdoor events or camping trips.
Includes all necessary components for assembly, making setup a breeze.
The Broil King Keg 5000 Charcoal Grill sets the standard for a versatile and high-performing grilling experience, featuring a unique insulated steel design rather than the traditional ceramic construction found in many Kamado-style grills. This innovation ensures unbeatable heat and moisture retention while guaranteeing excellent durability to withstand years of delicious BBQ cookouts with your family. The Keg 5000 is not only built to last, but it's packed with extras straight out of the box: chrome swing-away secondary rack, detachable resin side shelves, mobility cart, and multi-tool are all included to enhance your grilling game.
With 280 sq. in. of cast iron primary cooking grid space and an additional 200 sq. in. on its chrome secondary rack, you'll have plenty of room to grill up all your favorites at once without breaking a sweat. The Roto-Draft dampers (cast iron top damper & aluminum lower damper) help control airflow through the grill exceptionally well so that you can maintain ideal smoking or grilling temperatures consistently – no guesswork needed! And when it comes time for clean-up? A removable steel ash catcher makes getting rid of excess ash quick and easy compared to other Kamado grills where scraping out ashes becomes tiresome.
The Broil King Keg 5000 has carefully considered convenience and practicality throughout its design choices while maintaining stellar performance levels both amateur cooks and seasoned chefs will appreciate alike – making it a fantastic addition to anyone's outdoor culinary arsenal! Enjoy using less charcoal due to its insulation capabilities saving on fuel costs allowing more resources dedicated towards delicious marinated meat endeavors instead; truly savoring every bite from this unmatched metallic charcoal grill capture newfound joy during cookout gatherings amongst friends and loved ones alike!
Pros
10-year warranty on the grill body for long-lasting use
Packed with accessories such as a swing-away rack, side shelves, mobility cart, and multi-tool for added functionality
Quick and easy clean – up with a removable steel ash catcher
Uses up to 2X less charcoal than typical charcoal grills/smokers for more cost – effective cooking
Cons
Heavier than other portable grills
Higher price point compared to some other kamado grills
Some users may prefer the traditional ceramic material over steel
This product is perfect for the BBQ enthusiast who wants to cook up amazing dishes while being able to save time and money on fuel. With its durable construction and easy clean-up, the Broil King Keg 5000 Charcoal Grill will be your go-to grill for all your outdoor cooking needs. Get yours today!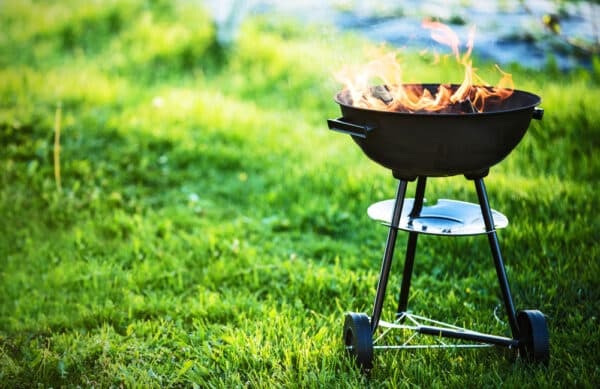 Features And Benefits Of Each Charcoal Smoker
Each of the top 10 charcoal smokers offers unique features and benefits to enhance your smoking experience, such as ample cooking space and capacity, precise temperature control, durable construction for long-lasting use, additional features like built-in thermometers or adjustable vents, and more.
Cooking Space And Capacity
A crucial factor to consider when selecting the best charcoal smoker is its cooking space and capacity. Large gatherings and weekend barbecues call for a charcoal smoker with ample room to cater to everyone's cravings.
The cooking capacity not only determines how much food you can prepare at once but also affects the time spent on smoking your meals. Some compact bullet smokers are ideal for small families or tight spaces, as they provide enough room for smoking moderate amounts without sacrificing quality. 
It also depends on how much charcoal you are using.
On the other hand, extensive BBQs may require larger models—like barrel-style cookers—to ensure that no guest goes hungry.
Related reading: How to make smoked BBQ meatballs.
Temperature Control
Temperature control is a crucial aspect of charcoal smoking that can make all the difference in the flavor and texture of your smoked meats. Achieving consistent temperatures throughout the cooking process ensures that your food absorbs smoke evenly while it slowly cooks to perfection.
Let's say you're smoking a pork shoulder using a bullet-style smoker. To maintain an even 225°F for low-and-slow cooking, you'll want to keep both top and bottom vents partially open to allow airflow through the chamber.
A useful tip is to arrange coals into different heating zones or use a heat deflector plate for better heat distribution.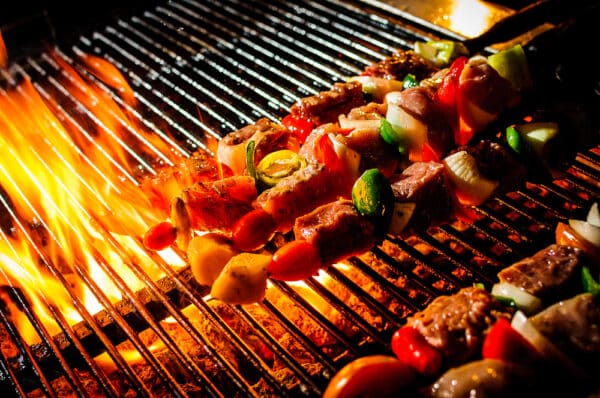 Durability And Construction
Investing in a high-quality charcoal smoker is not just about performance, but also longevity. One of the key factors to consider when choosing the best charcoal smoker for your outdoor cooking adventures is its durability and construction.
For example, smokers constructed with thick-gauge steel or cast iron are known for their durability and heat retention properties. Not only do they provide consistent temperature control during long smoking sessions, but they also stand up better against the elements when stored outdoors between uses.
Additionally, look for features like tight-fitting doors and dampers or vents made from stainless steel – these contribute to maintaining an ideal cooking environment while making cleaning easier as well.
Additional Features
In addition to the essential features of cooking space, temperature control, and durability, many charcoal smokers come with additional features that can enhance your smoking experience.
For example, some models have built-in thermometers that allow you to monitor the internal temperature of your meat without opening the smoker door. Others have drip pans that catch excess grease and make clean-up a breeze.
Another popular feature among charcoal smokers is their versatility in allowing you to grill as well as smoke your food. Many models offer versatile options such as adjustable dampers that allow for both direct and indirect grilling methods on top of slow-smoking functionality.
Overall, these additional features can be game-changers for those serious about outdoor cooking enthusiasts who appreciate superior quality equipment to take their culinary skills up a notch above the rest!
Conclusion
In summary, if you're looking to take your outdoor cooking game to the next level and achieve that delicious smoky flavor, investing in a high-quality charcoal smoker is a must.
Our top recommendations are the Weber Smokey Mountain Cooker and Dyna-Glo Vertical Charcoal Smoker.
Whether you're a seasoned pitmaster or just starting out with meat smoking techniques, these two smokers provide everything you need to create mouth-watering smoked meats and vegetables right in your own backyard.
So what are you waiting for? Grab your favorite smoking wood chips and get ready to enjoy low-and-slow cooking at its finest with one of these amazing charcoal smokers!
Learn More About Grilling
If you want to learn more about grilling, check out these other helpful resources!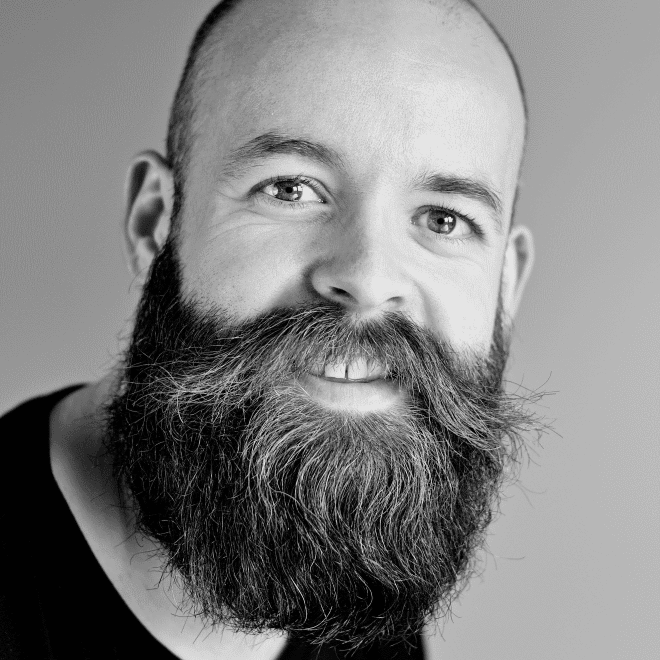 Kevin Turner
Hi there, I'm Kevin Turner, Founder and CEO of thegrillingmaster.com. I started this website to share my passion and knowledge with you. You can leverage my years of experience as a pit master and professional to grill great food!
About The Grilling Master
Hi there, I'm Kevin Turner, Founder and CEO of thegrillingmaster.com. 
My passion has always been grilling, smoking and BBQ delicious meats that satisfy my inner carnivore!
I started this website to share my passion and knowledge with you, the hungry reader who wants to prepare the perfect meal. 
You can leverage my years of experience as a pit master and professional. 
Send me a message and let's connect on Twitter here.